Damien Mulley - Social Media Consultant
Do companies need consultants to help them with their social media?
I think we've finally reached a threshold where everyone accepts nearly everyone is on social media and that if used right, it can help a business. In fact nowadays, some of what I do when I work with companies is row them back on their head first dive into social media and have them re-evaluate what they're actually doing on social media. It is good to get someone outside of your own company bubble who has experience dealing with hundreds of companies and their social media who has a record of being very honest and direct about what works and doesn't work. Spoiler: Spend more on your website (time and resources) and less on social. BTW, backstory to this website at the end of this page.
I'd like to help make your company perform better
When you work with me and it really at times is a joint project, I try and get you to outline what you business objectives are and sometimes change them. After this, I work on figuring out what areas of social media will work best for these business objectives. With that step we look at the best way to create social media content for the right social media spaces for you. I try and then educate you on what resources are needed and show you how to automate as much of this as possible. See this Digital Strategy Plan I put together.
Stop working for Facebook and Twitter, make them work for you
Many companies are putting a lot of time and money to manage their Facebook and Twitter but what are you getting back? Is it generating sales? Is it generating leads? Is it changing perceptions? This can be measured. If you are entertaining people on Facebook and Twitter but nothing more than you work for these social networks. Instead make them work for you, make them drive traffic, sales and leads. For example, is a single serving website to show that even a simple webpage, that's been coded using a simple text editor can rank well in Google for certain phrases if the strategy to do this is well considered. Maybe it's your website more than social media you ought to be fixing up?
Damien Mulley Bio
I'm Damien Mulley. I consult in digital communications and analog communications and even Social Media.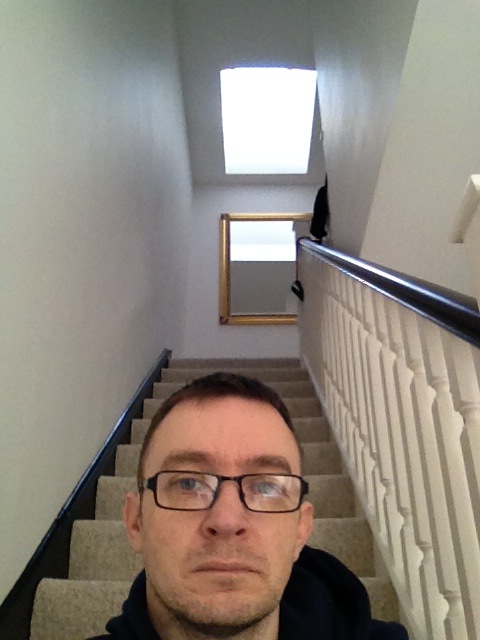 Contact Mulley Comms:
Email is one of the better ways to get in touch. You can email me, Damien on helloDamien@Mulley.ie. Filling in this quick form will make things faster for both of us. It can take anywhere from 2-5 days for us to get back to you. Sorry, trying to get better at managing demand! Or my mobile is 086 825 8586 (but I'm always in meetings or training sessions so it's rarely answered). "We" are Damien Mulley and a team of highly talented trainers and consultants. If you want to know about new courses, events and whatnots, we have a mailing list that we don't update as much as we should:

* When SocialMediaConsultant.ie was let go as a domain a few years ago I went ahead and bought it mostly to sit on it and stop someone else from selling services as a social media guru. I've actually had someone attend a course of mine who set themselves up as an expert the following day and tried to use my notes to run their expertise services off of.
Other Sites
Digital Marketing Strategy
Social Media Cork
SME Awards
Cork Digital Marketing Awards
Social media consultant rates
How long is that piece of string of yours? Social media consultant rates vary from an hourly rate to a daily rate or a project rate. I charge per half day with a discount for a full day and a greater discount for a series of days. Days where I am not onsite with you but working from the office are discounted too.
Social media consulting services
There are many things that social media consultancy covers. From evaluation of what you are currently doing and making suggestions to what you can change to doing a full blown social media strategy plan that outlines your customer types, what interests them and how to get business from them.
social media consultant freelance
social media consultant jobs
social media consultant job description
social media consultant definition